Kathryn C. "Kitty" Hach-Darrow
In the 1940s the husband-and-wife team of Clifford and Kathryn Hach launched the Hach Chemical Company, which became a leading producer of water-testing reagents and instruments.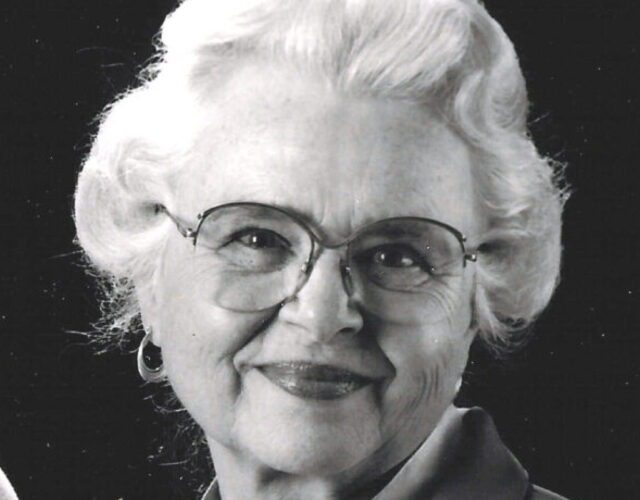 Hach Chemical ensured that clean water flows from household taps and everywhere that water quality is an issue. The company's water-quality tests are designed to be simple and effective.
Difficult Beginnings
A child of the Great Depression, Kathryn (Kitty) Hach-Darrow (1922–2020) watched her family struggle to recover after they lost their business. Her father, a prosperous car dealer with an enthusiasm for aviation, was forced by circumstances to sell his plane and move his family to a farm.
These circumstances prompted her to think creatively, and so when it was time to attend college, Hach-Darrow raised and sold a flock of turkeys to pay the tuition for her freshman year.
She studied at Christian College (now Columbia College) before transferring to Iowa State University to prepare to become a home-economics teacher.
At Iowa State she particularly admired Nellie Naylor, a chemist in the home-economics department who inspired generations of women to enter chemical professions. At the university she met Clifford Hach (1919–1990), and they married in 1943, at the end of Kitty's junior year. Four years later they established their company with just $15,000 that Clifford had earned from the sale of his patent describing a new way to generate carbon dioxide to fight fires.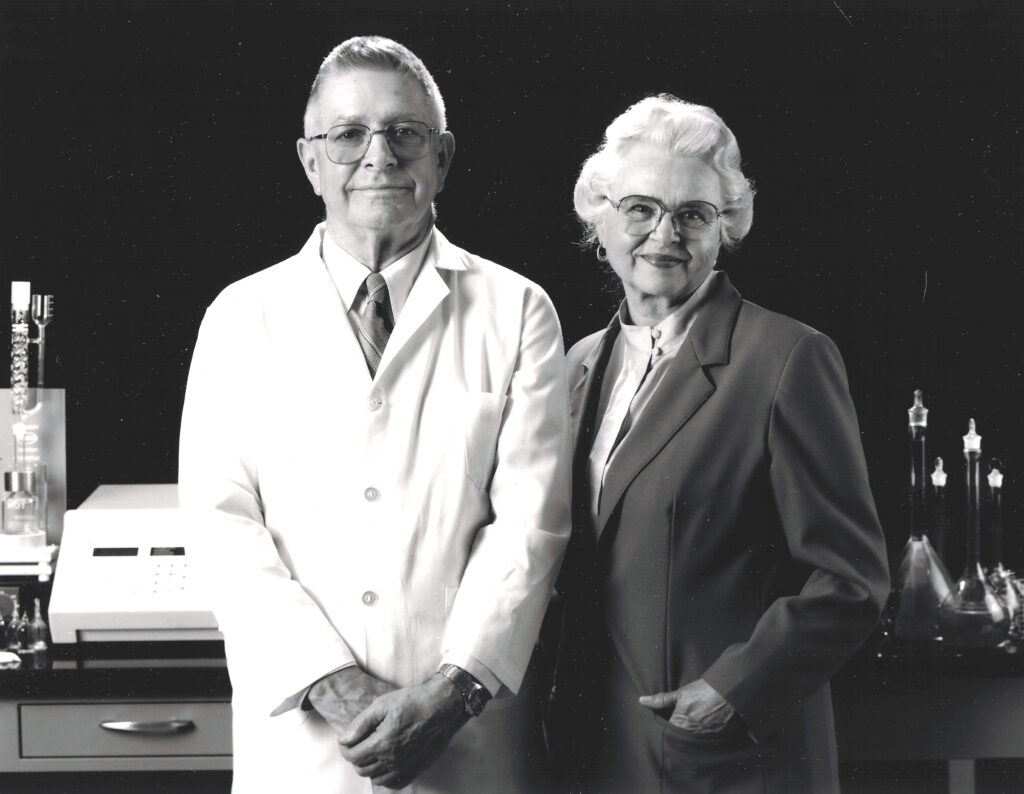 Growing a Business
While Clifford oversaw the company's research and development, Kitty dealt with business operations, marketing, and other general management. By introducing chemistry to the field of water analysis the Hach Chemical Company could guarantee safe, clean drinking water in town after town throughout the United States. But people had to learn about the new technology first.
While also raising the couple's three children, Hach-Darrow pioneered a direct-mail campaign that radically expanded the company. An avid flyer, she logged thousands of flight hours while promoting the analysis kits, distributing them to remote towns, and providing technical training and on-site problem solving. Over the next half century Kitty and Clifford guided the company's growth into a global leader in water purification.
By the time Hach Chemical went public in 1968, it had annual sales in excess of $1.5 million. The timing of its public offering was auspicious; environmental concerns were high on the public agenda. The company was instrumental in standardizing water-purification tests and pioneered titration test kits and many world-standard water-testing instruments. The company's tests were designed to be simple and effective, using visual comparisons against color standards and nontechnical directions. According to the company mottos they could "be used by anyone who can read."
The Hach Corporation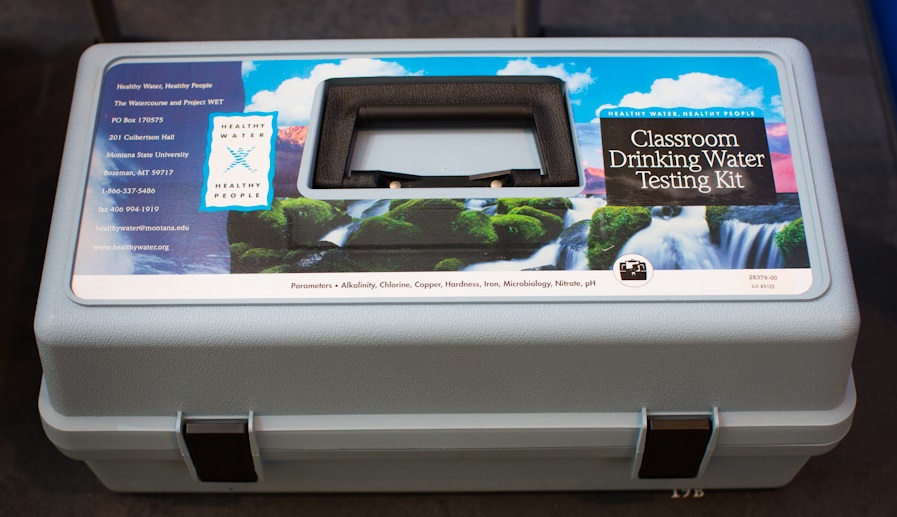 Hach Corporation moved its headquarters to Loveland, Colorado, in 1977. After Clifford's death in 1990 Hach-Darrow was the company's sole CEO, and Hach Corporation was the largest woman-operated business in the state, with annual sales in excess of $100 million. Hach Corporation was sold to the Danaher Corporation in 1999 for $355 million. Before retirement Hach-Darrow guided the company to its status as a $313 million global leader in water-purification technology.
Hach-Darrow was the first woman director of the American Water Works Association. In 1982 she and Clifford established the Hach Scientific Foundation to support science education by sponsoring student tuition and teacher education.
Recognition
In 2003 she was honored with the Pittcon Heritage Award, jointly sponsored by the Pittsburgh Conference on Analytical Chemistry and Applied Spectroscopy (Pittcon) and the Chemical Heritage Foundation, now the Science History Institute, in recognition of her roles as cofounder and CEO of Hach Company and architect of its business model and culture; of her involvement with customers in ensuring safe, clean water throughout the land; and of her commitment to education, leadership, and science.