Pittcon Heritage Award
Instrumentation dramatically transformed the power, pace, and impact of scientific research. New questions could be asked and answered. Research that once took years could be done in days. The Pittcon Heritage Award honors those visionaries whose entrepreneurial careers shaped the instrumentation and laboratory supplies community and by doing so have transformed the scientific community at large.
The award has been presented jointly with Pittcon since 2002 and is given out each year at a special ceremony during the Pittcon Conference and Expo. The recipient's name and achievements are added to the Pittcon Hall of Fame, which conference attendees can visit at the show each year. The 2024 award will be presented at the conference to be held February 24–28 in San Diego.
2024 Awardee: Philip J. Wyatt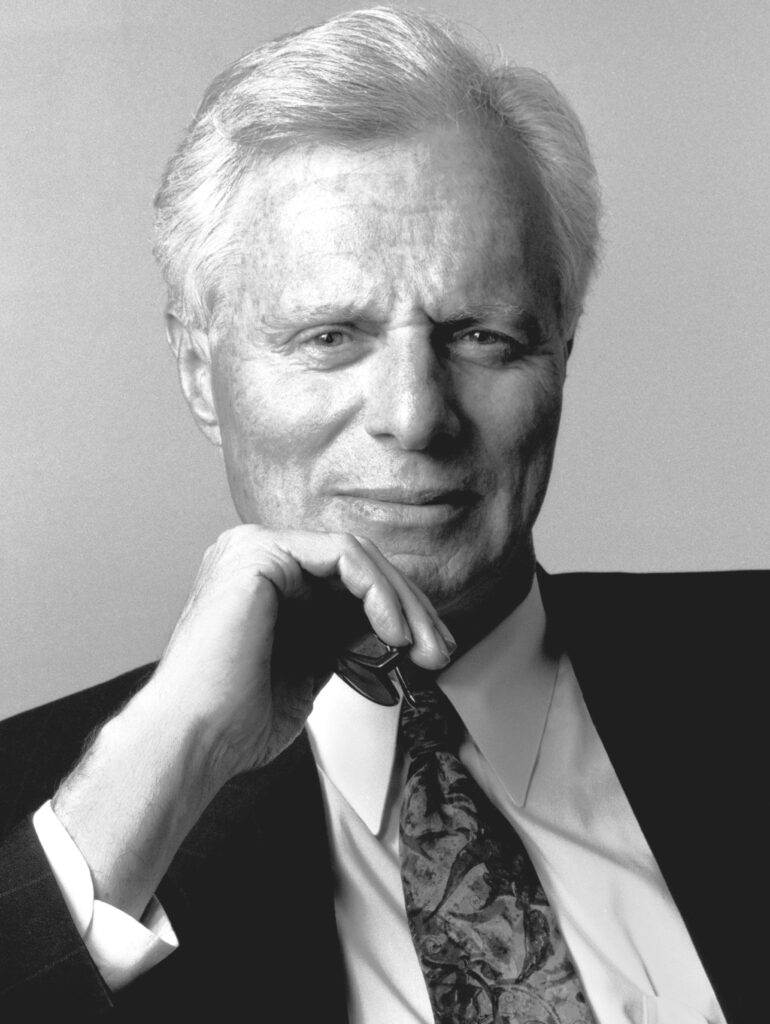 Philip J. Wyatt is the founder of Wyatt Technology, a specialized instrumentation development company. His pioneering expertise in the field of multi-angle laser light scattering and particle size measurement includes founding the first commercial instrument company to incorporate a laser and an on-board microprocessor, developing the first commercial chromatography-compatible multi-angle light scattering (MALS) instruments, and developing wide area warning systems against bioterrorist attacks (Wyatt-Lorenz). He is also celebrated for contributions to laser light scattering, specifically the physics of the inverse scattering problem.
Wyatt did undergraduate work at the University of Chicago and Christ's College, Cambridge. He received his MS from the University of Illinois in 1956 and his PhD from Florida State University in 1959. In 2003 he was named Graduate of Distinction by the College of Arts and Sciences at Florida State University. Wyatt was nominated by the National Academy of Sciences in 1965 as one of 16 possible candidates for the first Scientist-Astronaut Selection Program.
Wyatt began his career with the Ford Motor Company's Aeronutronic Division (later Ford Aerospace) at the infancy of ballistic missile defense. In 1967 he started Science Spectrum, developing several instruments that could be used to study the inverse scattering problem. He launched Wyatt Technology in 1982, developing classical MALS detectors for determining absolute molecular weights and sizes of proteins, polymers, biopolymers, and nanoparticles in solution; differential refractometers and viscometers; automated and batch dynamic light scattering instruments; zeta potential instruments; composition-gradient apparatus; and field-flow fractionation separation systems and their software. The company was acquired by Waters for almost $1.4B in 2023.
The author of more than 70 publications, Wyatt has also co-authored or contributed to 11 books. He has had over 30 domestic patents issued relating to laser light scattering and other technologies and over 60 derived foreign patents and new filings. He is a fellow of the American Association for the Advancement of Science, the Optical Society of America, and the American Physical Society. From 2012 to 2013, he was chair of the American Physical Society's largest unit, the Forum on Industrial and Applied Physics. His other memberships include Sigma Xi, Sigma Pi Sigma, American Chemical Society, American Society for Microbiology, and American Association of Pharmaceutical Scientists. Wyatt has served on the boards of the Santa Barbara City College Foundation and the Santa Barbara Breast Cancer Institute.
Previous Winners of the Pittcon Heritage Award
Fasha Mahjoor (2023)
Klaus-Peter Hupe (2021)
Stan Stearns (2020)
Nicholas Pelick and Walter Supina (2019)
Michael Morris (2018)
Robert Warren (2017)
Kenji Kazato and Kazuo Ito (2016)
Blaine Bowman (2015)
Lynwood Swanson (2014)
Günther Laukien (2013)
Genzo Shimadzu Sr. and Genzo Shimadzu Jr. (2012)
George and John Hatsopoulos and Arvin Smith (2011)
Walter Jennings (2010)
Alfred Bader (2009)
Leroy Hood (2008)
David Schwartz (2007)
Masao Horiba (2006)
Robert W. Allington (2005)
Paul A. Wilks Jr. (2004)
Kathryn Hach-Darrow (2003)
David Nelson (2002)
Pittcon Hall of Fame Inductees
All winners of the Pittcon Heritage Award are inducted into the Pittcon Hall of Fame. There they join the members of the special introductory class of instrumentation pioneers:
Walter S. Baird
John Townsend Baker
C. Eugene Bennett and Aaron Martin
Howard Cary
Wallace Coulter
Keene P. Dimick
Charles Elmer and Richard S. Perkin
Chester G. Fisher
Maurice Hasler
William Hewlett and David Packard
J. O. Jarrell
Frank Martinez Jr.
Erhard Mettler
Arthur H. Thomas
Russell Varian and Sigurd Varian
The Science History Institute thanks the American Chemical Society, which granted permission to adapt the biographical information for these web pages, and Declan O'Reilly, former Charles Price Fellow in Polymer Chemistry at the Institute, for his contributions.
The Institute gratefully acknowledges the generous support of the Arnold and Mabel Beckman Foundation for this undertaking and thanks the Pittsburgh Conference on Analytical Chemistry and Applied Spectroscopy for giving us the opportunity to be a partner in maintaining the Pittcon Hall of Fame.

About Pittcon
Pittcon is the largest and most inclusive conference and exposition on laboratory science and instrumentation in the world. The annual event brings together more than 30,000 conferees and exhibitors from more than 70 countries.