SCI Perkin Medal
The SCI Perkin Medal is recognized as one of the highest honors given for outstanding work in applied chemistry in the United States.
It commemorates the discovery of the first synthetic dye (Perkin mauve) by Sir William Henry Perkin in 1856. This discovery was a significant step forward in organic chemistry that led to the birth of a major segment of the chemical industry.
The Perkin Medal was first awarded to Sir William at a banquet in New York in 1906. The room was festooned with banners dyed a brilliant Perkin mauve, a piece of which is on display in our museum. Today the award is presented as part of Innovation Day, a daylong collaborative research conference cohosted by the Society of Chemical Industry and the Science History Institute.
This year's SCI Perkin Medal was presented to Nobel laureate Frances Arnold during a ceremony at the Ritz-Carlton in Philadelphia on September 12, 2023.
2023 Medalist: Frances Arnold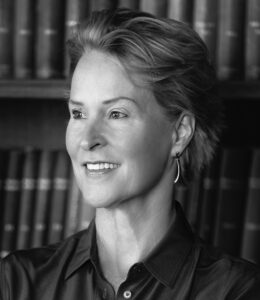 Frances Arnold is the Linus Pauling Professor of Chemical Engineering, Bioengineering, and Biochemistry at the California Institute of Technology. She was awarded the Nobel Prize in Chemistry in 2018 for pioneering directed enzyme evolution and has used directed protein evolution for applications in alternative energy, chemicals, and medicine. In 2021 Arnold was appointed cochair of President Biden's Council of Advisors on Science and Technology.
Arnold was most recently honored by the Science History Institute with the 2022 Ullyot Public Affairs Lecture & Award. Other awards include the Charles Stark Draper Prize of the U.S. National Academy of Engineering (2011), the U.S. National Medal of Technology and Innovation (2011), and the Millennium Technology Prize (2016). She has been elected to the U.S. National Academies of Science, Medicine, and Engineering, and was appointed to the Pontifical Academy of Sciences in 2019.
Arnold cofounded three companies in sustainable chemistry and renewable energy (Gevo, Provivi, Aralez Bio) and serves on the boards of several public and private companies. She earned a BS in mechanical and aerospace engineering from Princeton University and a PhD in chemical engineering from the University of California, Berkeley.
Winners of the SCI Perkin Medal
The SCI Perkin Medal has been presented since 1906, when the very first award went to Sir William Henry Perkin. For a full list of winners visit SCI's website.
About the Society of Chemical Industry
SCI is a unique multidisciplinary forum where science meets business on independent, impartial ground. SCI provides the opportunity for sharing information among sectors as diverse as food and agriculture, pharmaceuticals, biotechnology, environmental science, and safety.
Established in 1881 as the Society of Chemical Industry, SCI is today a registered charity with individual members in over 70 countries. Its headquarters are in London.
Ever since its foundation SCI's principal objective has been to further the application of chemistry and related sciences for the public benefit, through our events and publication.