Franklin Rooms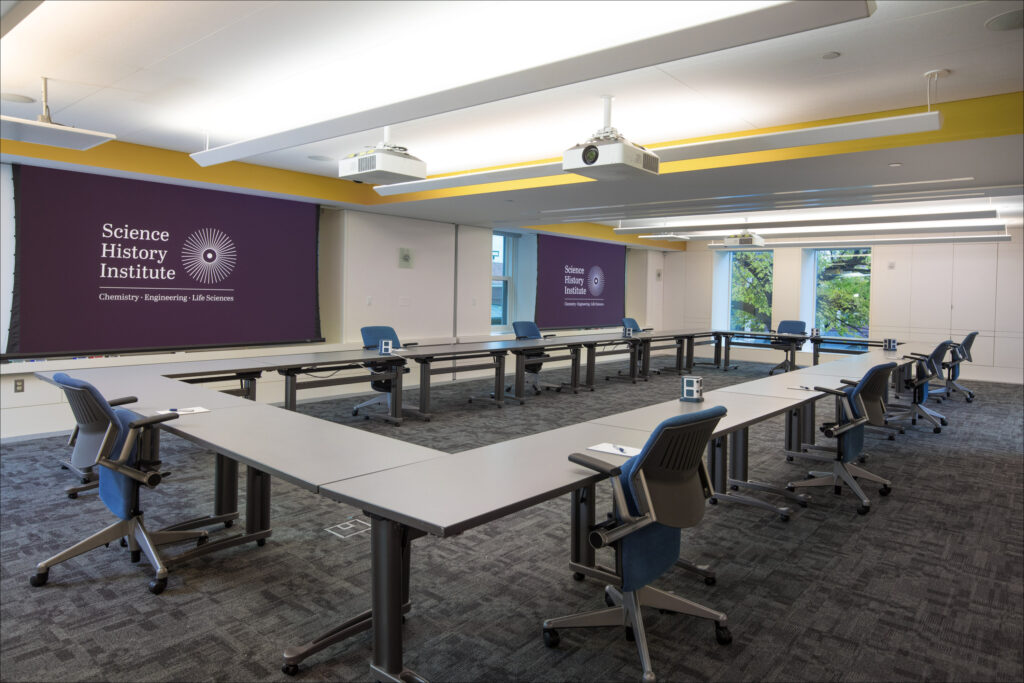 The Franklin Rooms overlook historic Franklin Court and can be rented separately (partitioned by a retractable wall) or combined into a single, large room.
Featuring multiple screens, dry-erase boards, movable podiums, and a myriad of room configurations, the Franklin Rooms are ideal for breakout sessions, presentations, and large-group discussions.
Interested in renting this event space?
Room Layouts and Recommended Capacities
Franklin Combined
1,676 sq. ft.
Reception: 110 people
Banquet: 80 people
Crescent: 56 people
Theater: 101 people
Classroom: 50 people
Hollow Square: 30 people
U-Shape: 26 people
Franklin 1
800 sq. ft.
Reception: 50 people
Banquet: 40 people
Crescent: 28 people
Theater: 53 people
Classroom: 26 people
Hollow Square: 20 people
U-Shape: 16 people
Franklin 2
876 sq. ft.
Reception: 60 people
Banquet: 40 people
Crescent: 28 people
Theater: 48 people
Classroom: 28 people
Hollow Square: 20 people
U-Shape: 16 people